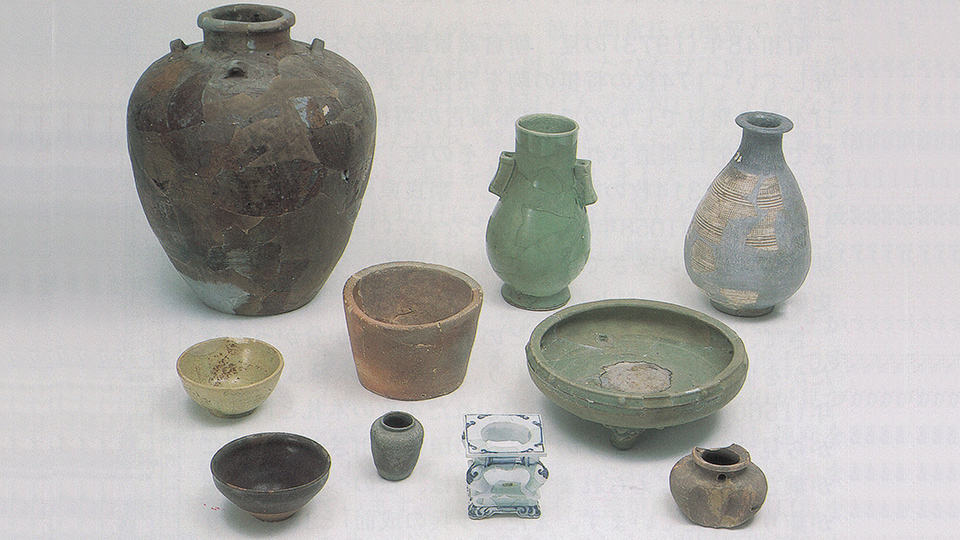 The list of cultural assets
In the excavation survey, besides stone Buddha images and stone pagodas, many relics of daily commodities made of stone such as bandoko to heat a bed and fuuro, a kind of kiln, to boil water were unearthed.
Some of them were made with Shakudani stone produced in Mt. Asuwa. They tell us that stones were deeply related to the daily life in Ichijodani.