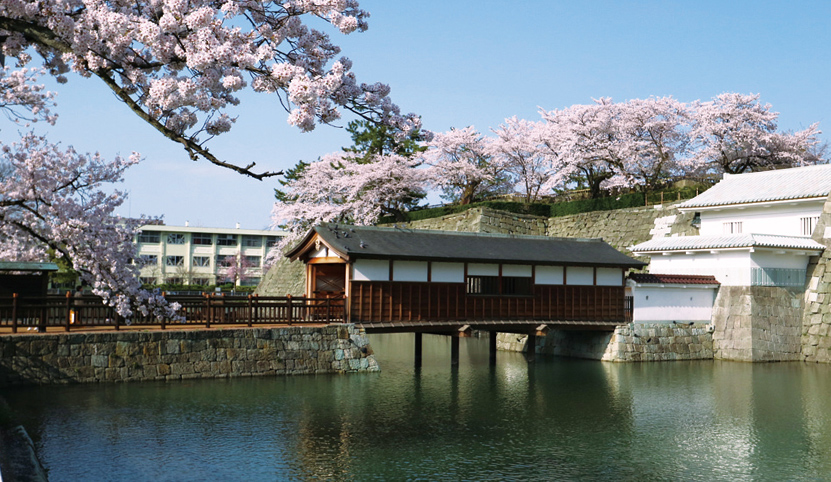 The list of cultural assets
Fukui Castle was constructed by Hideyasu Yuki, the first feudal lord of Fukui domain. Four moats were surrounded by solid stone wall.
Shakudani stone was used for all the stone walls and it was also used for building materials for irrigation canals, underdrains, foundation stones and roof tiles for buildings, etc. The beautiful appearance of the ruins of this castle adds beauty to the townscape of Fukui City even today.