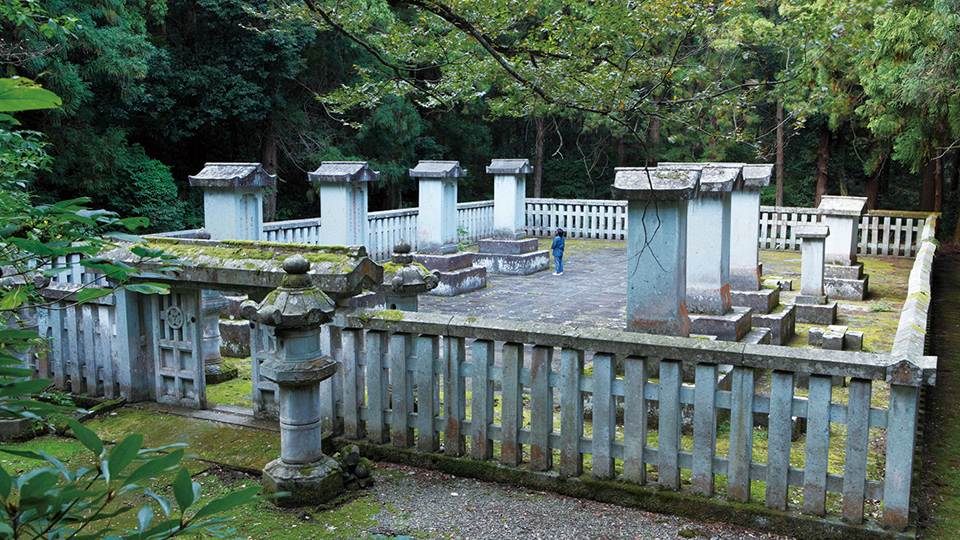 The list of cultural assets
This temple was founded by Mitsumichi Matsudaira, the 4th domain lord of Fukui domain. Approximately 1360 pieces of Shakudani stone plates are used for Senjojiki, a mousoleum where successive domain lords are enshrined, located in the mountain close to the temple precincts.
Shakudani stone is also used for gravestones, fences, and gates, creating noble and majestic space.