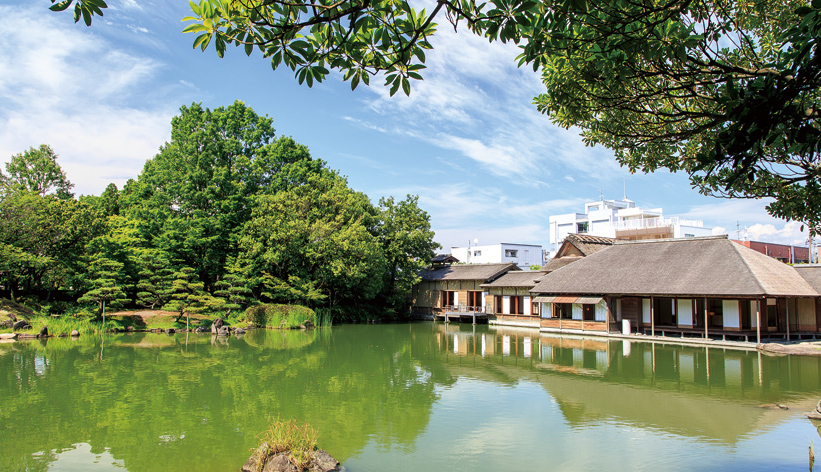 The list of cultural assets
This is a garden of a villa of the Matsudaira family, the feudal lord of Fukui domain with a grove that features a path around a central pond and spring. Famous stones produced in Echizen are used in various places in the garden such as a stone bridge made of a huge natural stone with 5 meters in length and 90 cm in width, kageishi, a type of stone used in
the landscaping of Japanese gardens, vertical stones, a washbasin set called Tsukubai made of Shakudani stone, etc. We can enjoy beautiful landscape created by water and stones while walking around the garden in a relaxed manner.