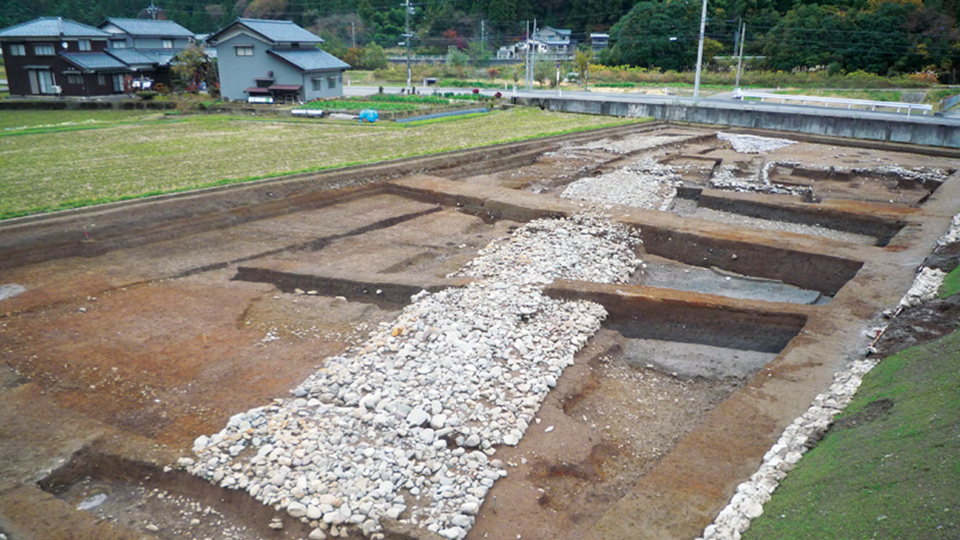 The list of cultural assets
This is a stone paving relic discovered in Abaka in the excavation survey conducted in 2017. Abaka is said to have prospered as a river port. This stone paving relic which crosses ex-river course is estimated to be connected to the Asuwa River and played a role of a road, a port or a landing place, etc.
※These relics are now being reburied in order to open to the public in the new museum.