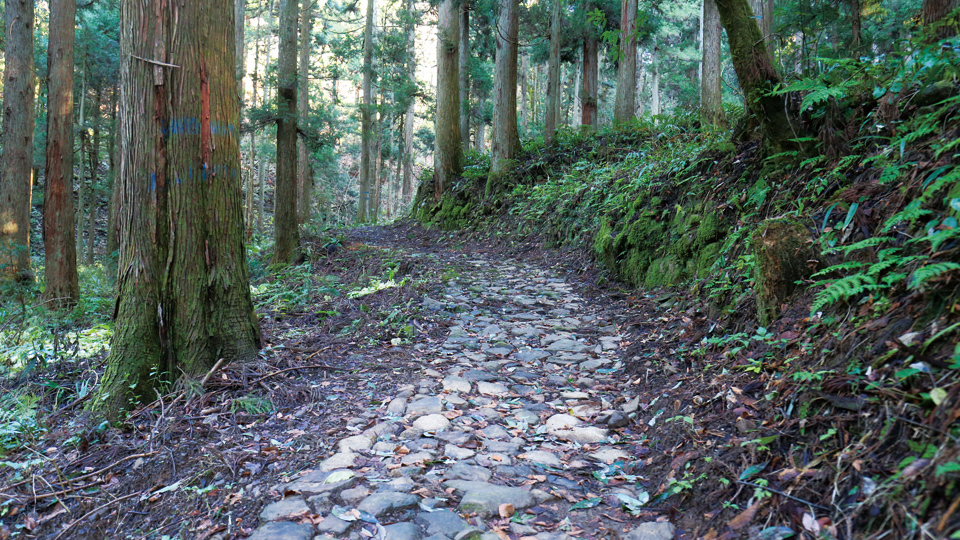 The list of cultural assets
Asakura-kaido Road was the main road that runs in the north-south direction through Echizen area, delivering commodities from Tsuruga, Kyoto, etc. to Ichijodani.
It runs mostly along ex-Hokuriku-do Road and it is said to have stretched from present-day Minami Echizen-cho up to the area around Sakai City. Relics of stone pavement and masonry remain in Higashioumi-cho in Fukui City.