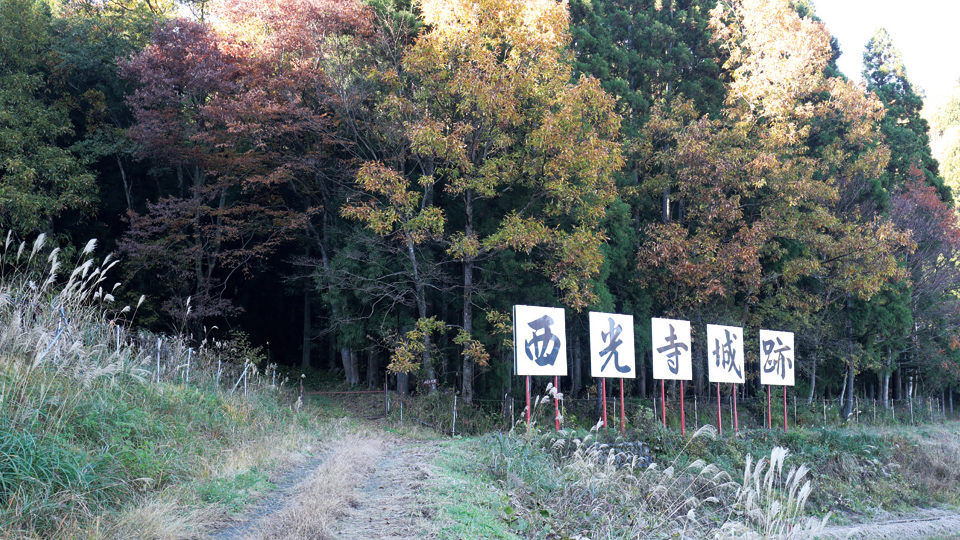 The list of cultural assets
This is an old road which played an important role in distribution and strategy in the medieval period by connecting Hakusan Heisenji Shrine and Ichijodani by the most direct way. This road starts from present-day Shikadani-cho, Katsuyama City and leads to Abaka-cho through Saratani in Miyama district of Fukui City, etc.
Ruins of Saikouji Castle, which used to be a place of strategic portance, remain near the starting point on the Katsuyama side.