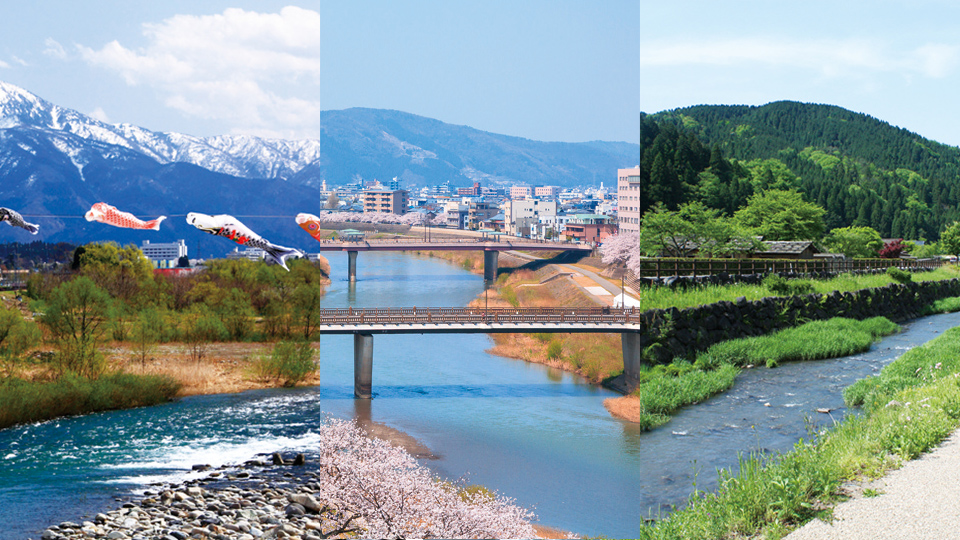 The list of cultural assets
Rivers acted as an important means of transportation which supported prosperity of Ichijodani, Hakusan Heisenji Shrine, and castle town of Fukui Castle by transporting building material for cities and also stones used for material of daily commodities.

Stone materials and stone products made with Shakudani stone produced around Mt. Asuwa went down the rivers and were delivered from Mikuni port to various places in Japan even to Hokkaido.